Mandalika's Local Food [EN] – As one of the Super Priority Destinations, Mandalika offers a variety of breathtaking tourist spots, including its white sandy beaches, lush green hills, and vibrant local culture. Apart from being renowned for its circuit hosting world-class motorcycle races, Mandalika, Lombok is also home to a diverse range of local food that will make you craving for more.
Read more:
5 Signature Lombok Dishes in Mandalika. You'll Definitely Crave for More!
Visiting Mandalika feels incomplete without trying the local culinary delights of Mandalika, Lombok. Just imagine, what are the must-try Mandalika signature dishes that you should taste while visiting this city? Well, Let's check out the list below!
1. Sate Bulayak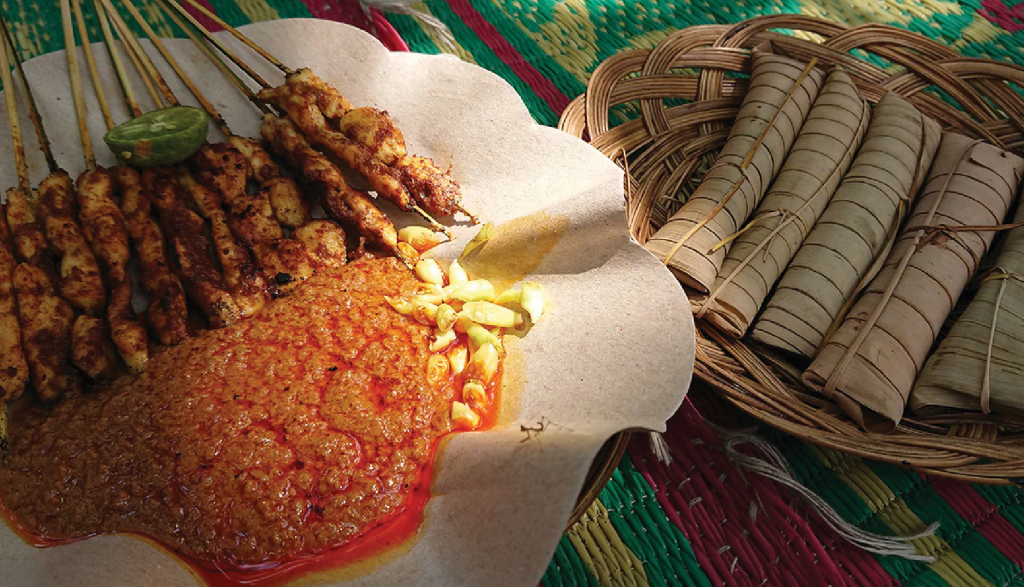 Sate Bulayak is a signature local culinary of Lombok and can be easily found when you vacation in Lombok. In fact, as soon as you step out of the airport, you'll come across many stores selling this local food. Sate Bulayak consists of slices of beef marinated in satay sauce made from roasted peanuts and cooked with coconut milk, giving it a flavor reminiscent of curry. Bulayak itself refers to rice cake wrapped in aren palm leaves. So, what do you think? Would you like to give it a try?
2. Ayam Taliwang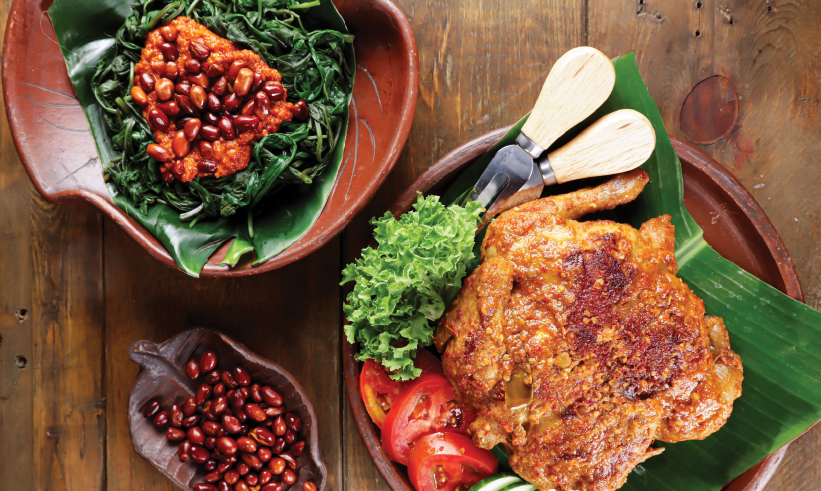 Are you a fan of spicy food? Ayam Taliwang is a must-try menu for you. This food is indeed very familiar, and there are already many Ayam Taliwang restaurants scattered throughout the capital city. Now, while you're vacationing in Mandalika, Lombok, you must try this authentic local food in its place of origin.
Ayam Taliwang offers a delightful combination of sweet and spicy flavors with abundant spices that make it delicious down to the meat. You can enjoy this popular culinary delight in two options: grilled or fried Ayam Taliwang. Hmm, it will definitely be more satisfying when eaten with warm steamed rice. Be careful, you might get addicted to it!
3. Plecing Kangkung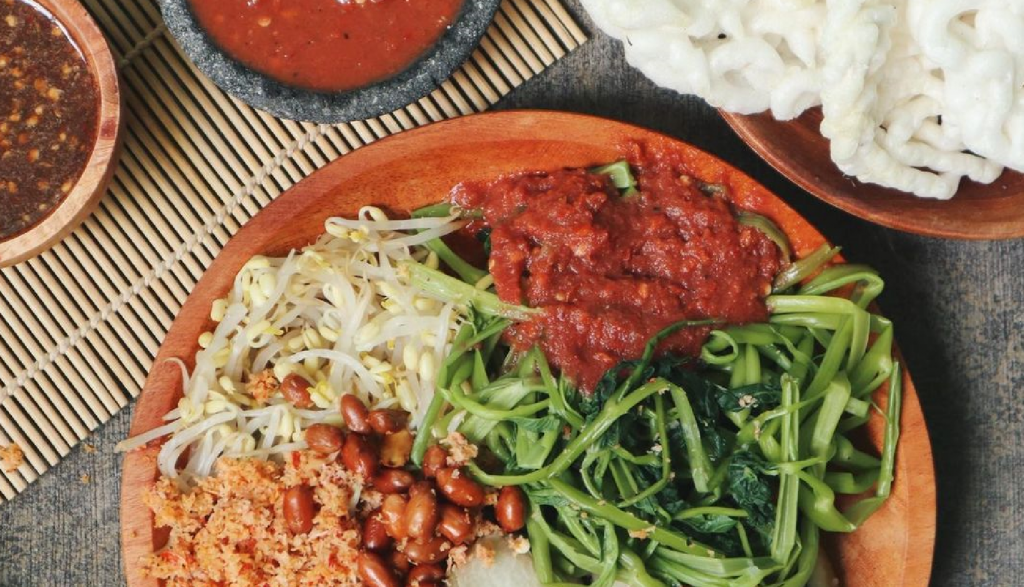 Besides Bali, Lombok is also famous for its spicy and appetizing Plecing Kangkung. Lombok's Plecing Kangkung has a distinctive characteristic as it is served with bean sprouts (taoge) and spicy grated young coconut (parutan kelapa muda) on top. Typically , the authentic Plecing Kangkung from Lombok is served alongside Ayam Taliwang, while theBali's signature Plecing Kangkung is served with Ayam Betutu.
4. Nasi Balap Puyung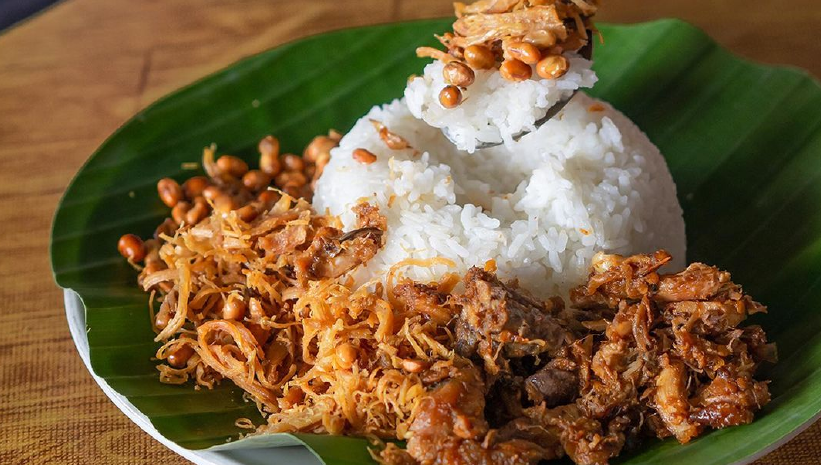 Just like Nasi Campur or Nasi Rames, typical of Javanese dishes, Lombok also has its own version called Nasi Balap Puyung. The name Nasi Balap Puyung comes from a region in Central Lombok called Puyung. This dish consists of white rice served with fried chicken, spicy shredded meat floss (abon), sambal, fried soybeans, grated coconut, and stir-fried vegetables such as long beans or green beans. It is perfect as a breakfast option or a satisfying late-night snack.
5. Ayam Rarang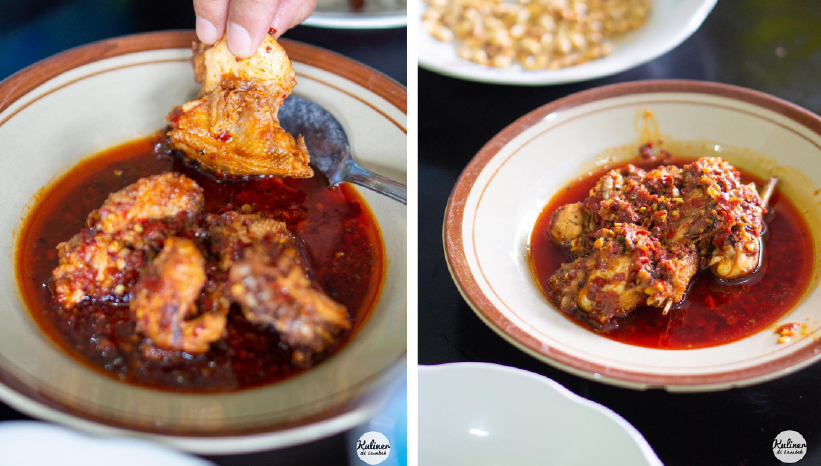 In addition to Ayam Taliwang, there is another tantalizing spicy chicken dish called Ayam Rarang. This menu always uses ayam kampung. Unlike Ayam Taliwang, Ayam Rarang has a greater variety of spices. Ayam Rarang is coated with its spicy hot sauce made from cabe rawit goreng called "bumbu plecing" by the local community. It's perfect for those who love spicy food.
Well, those are the list of must-try culinary delights in Mandalika when you visit the Super Priority Destination of Mandalika in Lombok. For those of you who are planning a vacation to Mandalika or Lombok and its surrounding areas, don't forget to always check www.otaqu.id for booking flight tickets, hotels, and various exciting tour packages.
---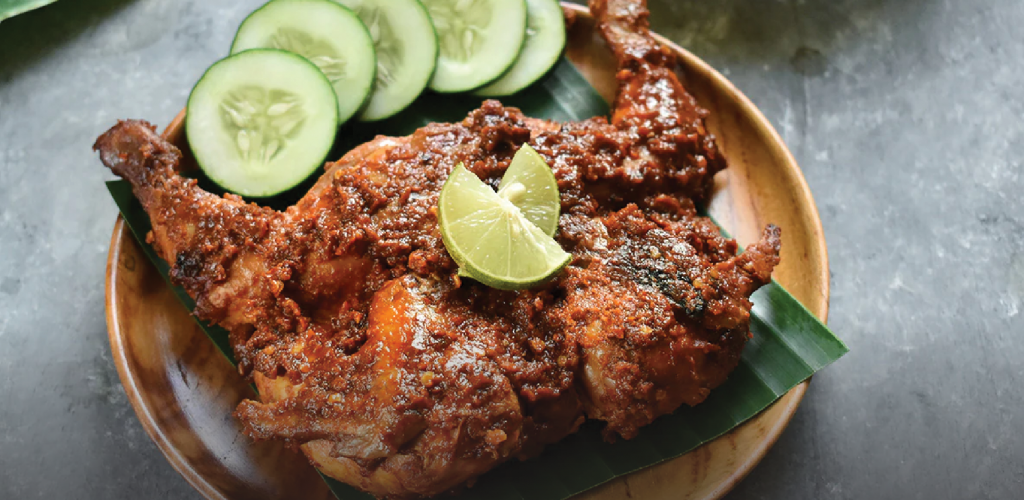 MAKANAN YANG WAJIB KAMU COBA DI MANDALIKA
Kuliner Khas Mandalika [ID] – Sebagai salah satu Destinasi Super Prioritas, Mandalika memiliki berbagai macam tempat wisata yang luar biasa indah, mulai dari pantainya yang berpasir putih, perbukitan nan asri dan hijau serta budaya yang masih terasa kental. Selain terkenal dengan sirkuitnya yang menjadi lokasi perhelatan balapan motor kelas dunia, Mandalika, Lombok ternyata memiliki beragam kuliner khas yang bisa membuatmu ketagihan.
Baca juga:
5 Kuliner Khas Lombok di Mandalika. Pasti Kamu Ketagihan!
Liburan ke Mandalika rasanya kurang lengkap tanpa mencicipi kuliner khas Mandalika, Lombok. Kira-kira aja saja sih kuliner khas Mandalika yang wajib kamu cobain selama berkunjung ke kota ini? Yuk, simak listnya berikut ini!
1. Sate Bulayak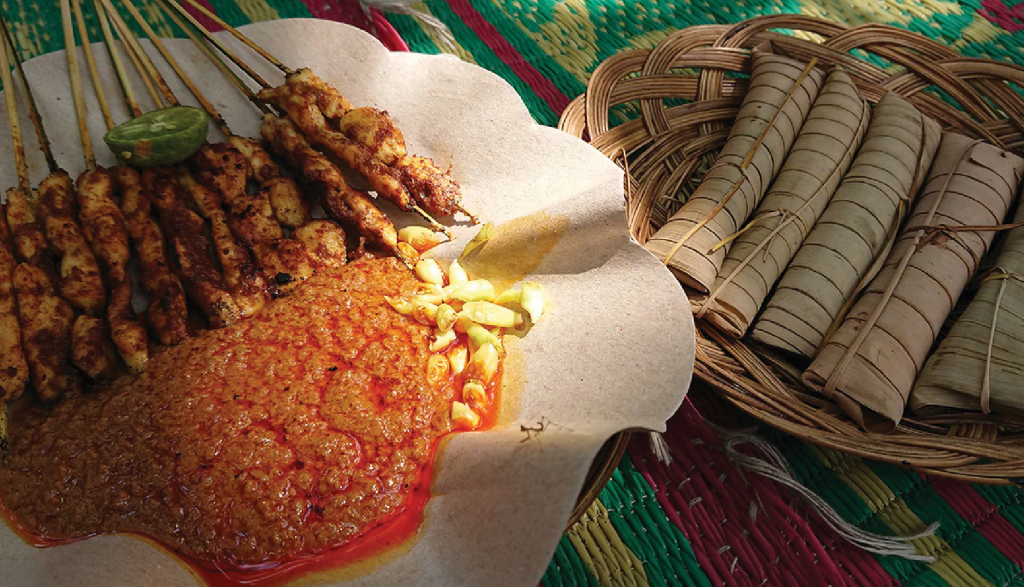 Sate bulayak merupakan kuliner andalan khas masyarakat Lombok sehingga mudah kamu temui saat berlibur ke Lombok. Bahkan saat kamu keluar bandara, banyak pedagang yang menjual kuliner yang satu ini. Sate bulayak merupakan sate dengan potongan daging sapi dengan bumbu sate yang terbuat dari kacang tanah sangrai dan dimasak bersama santan, sehingga cita rasanya menyerupai bumbu kari. Bulayak sendiri merupakan lontong yang dililit dengan daun aren. Gimana? kamu mau coba nggak nih?
2. Ayam Taliwang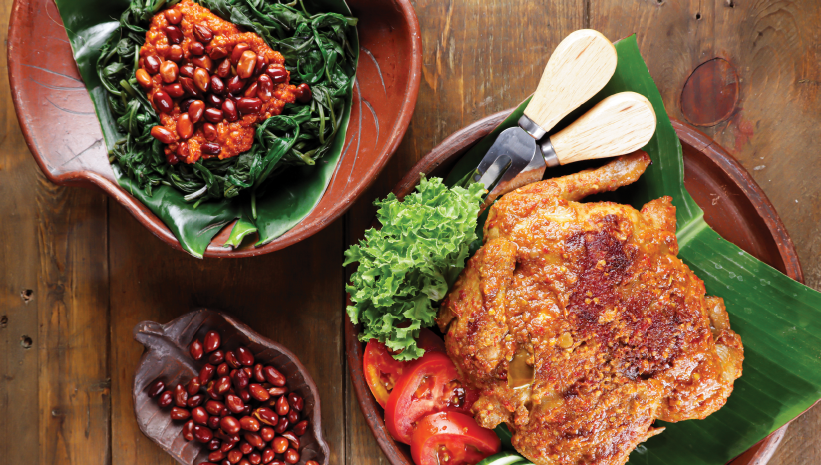 Kamu penggemar masakan pedas? Ayam taliwang merupakan menu yang nggak boleh kamu lewatkan. Menu ini memang sudah sangat familiar, bahkan sudah banyak restoran ayam taliwang bertebaran di ibu kota. Nah, mumpung kamu sedang berlibur ke Mandalika, Lombok, kamu wajib cobain makanan khas yang satu ini di tempat asalnya.
Ayam taliwang memiliki kombinasi rasa pedas manis dengan rempah yang melimpah sehingga membuatnya nikmat sampai ke dalam dagingnya. Kuliner yang populer ini bisa kamu nikmati dalam 2 pilihan, yakni ayam taliwang bakar dan goreng. Hmmm, pasti akan lebih mantap jika dimakan dengan nasi putih hangat. Hati-hati ketagihan ya!
3. Plecing Kangkung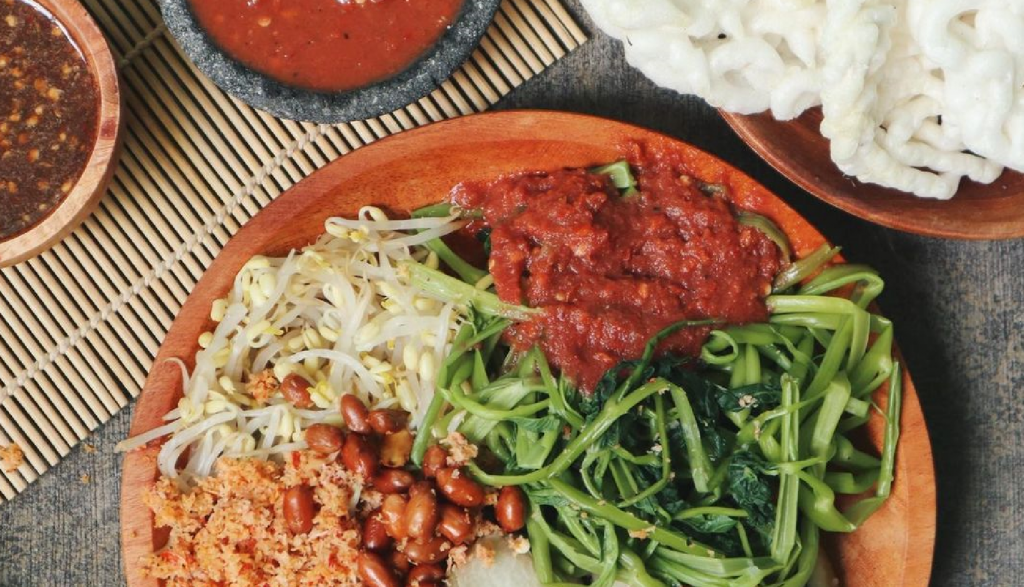 Selain Bali, Lombok juga terkenal akan plecing kangkung yang pedas dan menggugah selera. Plecing kangkung Lombok memiliki ciri khusus yaitu disajikan dengan taoge dan parutan kelapa muda berbumbu pedas di atasnya. Biasanya plecing kangkung khas Lombok disajikan bersama ayam taliwang, sedangkan plecing kangkung khas Bali dihidangkan dengan ayam betutu.
4. Nasi Balap Puyung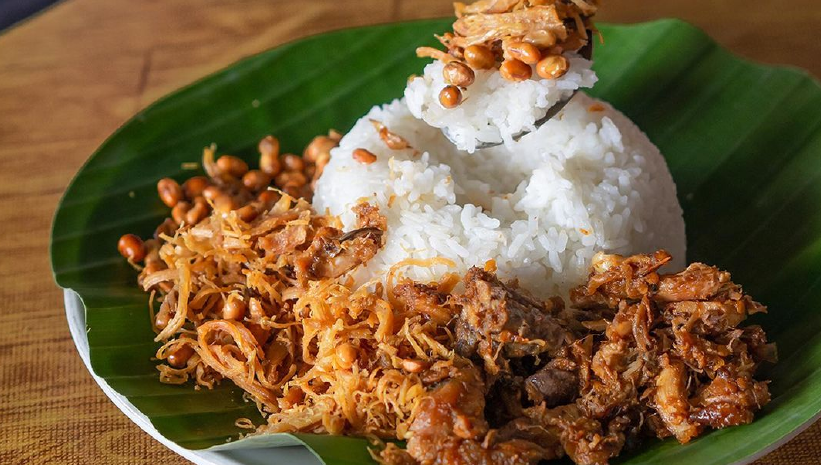 Layaknya nasi campur atau nasi rames khas Jawa, Lombok juga punya Nasi Balap Puyung. Nama nasi balap puyung berasal dari satu wilayah di Lombok Tengah bernama Puyung. Hidangan ini berbahan nasi putih dengan ayam goreng, suwiran abon pedas, sambal, kacang kedelai goreng, kelapa parut, dan ada juga tumis sayur berupa kacang panjang atau buncis sebagai lauk pendampingnya. Pas banget jadi menu sarapan atau pengganjal lapar saat malam.
5. Ayam Rarang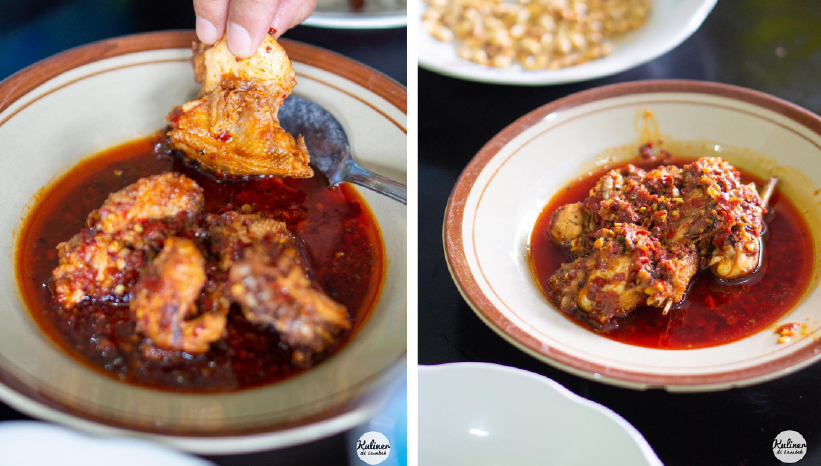 Selain ayam taliwang ada pula olahan ayam pedas lainnya yang tak kalah menggoda, yaitu ayam rarang. Menu ini selalu menggunakan ayam kampung. Berbeda dengan ayam taliwang, ayam rarang memiliki bumbu lebih banyak. Ayam rarang memiliki bumbu pedas yang terbuat dari sambal goreng cabai rawit yang disebut sebagai bumbu plecing oleh masyarakat lokal. Pas banget buat kamu pecinta makanan pedas.
Nah, itu dia daftar makanan khas Mandalika yang wajib kamu cobain kalau kamu berkunjung ke Destinasi Super Prioritas Mandalika di Lombok. Buat kamu yang punya rencana untuk liburan ke Mandalika atau ke Lombok dan sekitarnya, jangan lupa ya untuk selalu cek www.otaqu.id untuk booking tiket pesawat, hotel dan juga berbagai paket tour menarik.