Attraction Around Mandalika [EN] – For those of you who have plans to watch your favorite racer compete in the international World Superbike 2023 event in Mandalika, you definitely must visit the tourist attractions around the circuit. Don't worry, this time Otaqu will give you some super cool destination recommendations in one of the tropical paradises in Indonesia.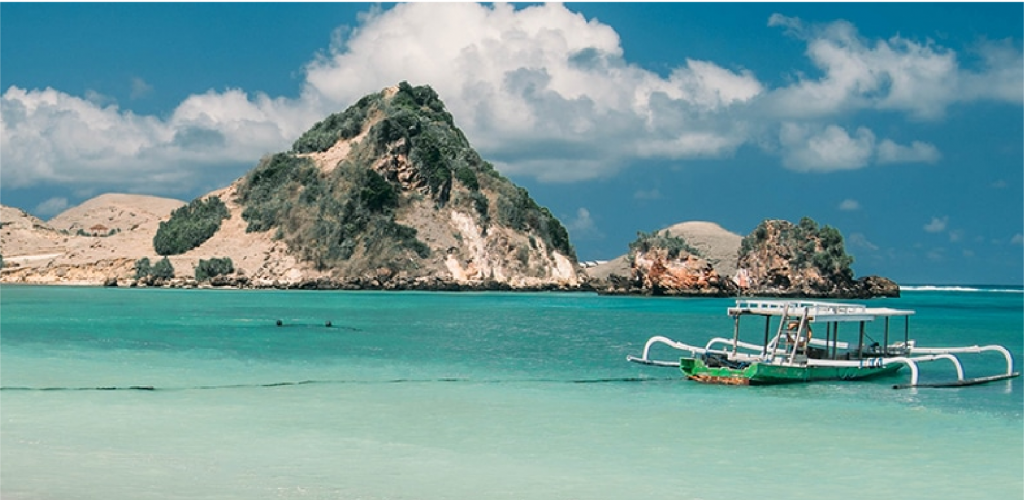 As one of the Super Priority Destinations, Mandalika offers tourist attractions that will definitely please your eyes. Mandalika has many interesting and Instagrammable spots that will make your holiday moments even more memorable.
Most Visit Tourist Destinations Around Mandalika
The World Superbike 2023 (WSBK) will be held again from March 3rd to 5th 2023 at the Mandalika Circuit, Central Lombok, West Nusa Tenggara. This racing event serves as one of the opening rounds of the WSBK season 2023, whereas previously Mandalika had always been used as the closing event.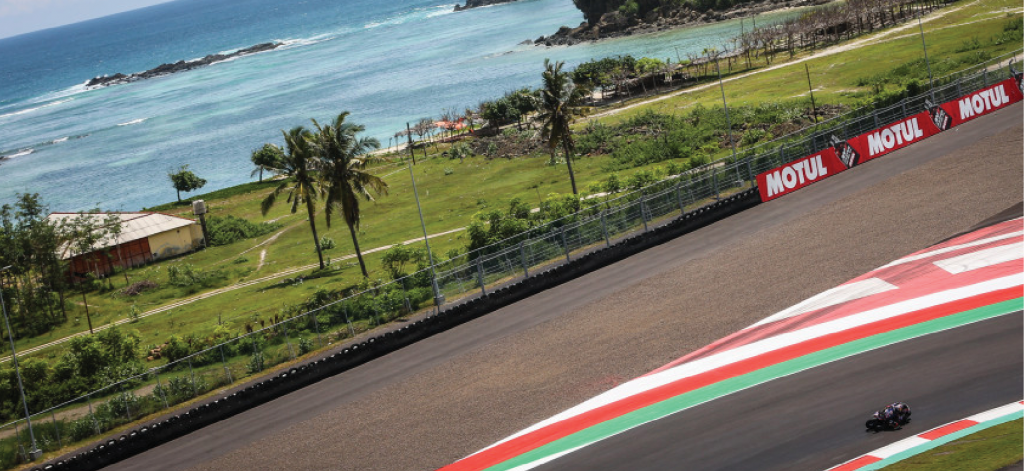 Besides of being famous for its circuit, Mandalika actually have a wealth of beauty that will make you enjoy your vacation in the southern tip of Lombok. Well, here are some cool and must-visit tourist destinations besides watching WSBK.
1. Merese Hill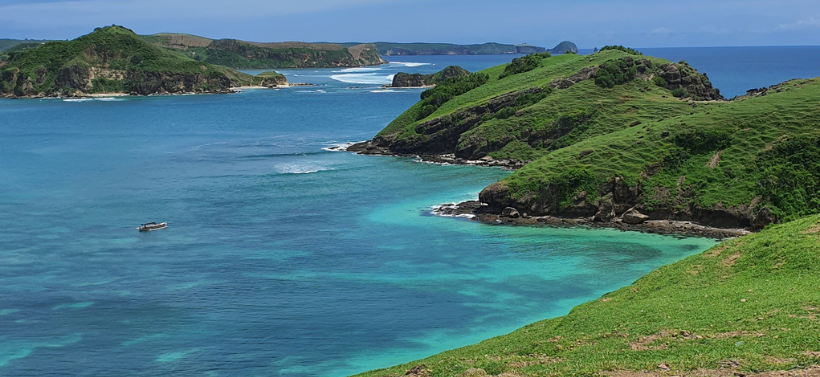 Merese Hill is an absolute must-visit and one of the favorite spots in Mandalika to witness sunrise and sunset views. You can take a leisurely walk around the vast expanse of green grass while enjoying the beautiful view of the blue sea.
The distance from the circuit to this hill is only 15 minutes. Its moderate height makes it easy for you to climb to the top. You can sit on the green grass while enjoying the calming breeze and sound of the ocean as you wait for the sunset.
2. Seger Hill and Seger Beach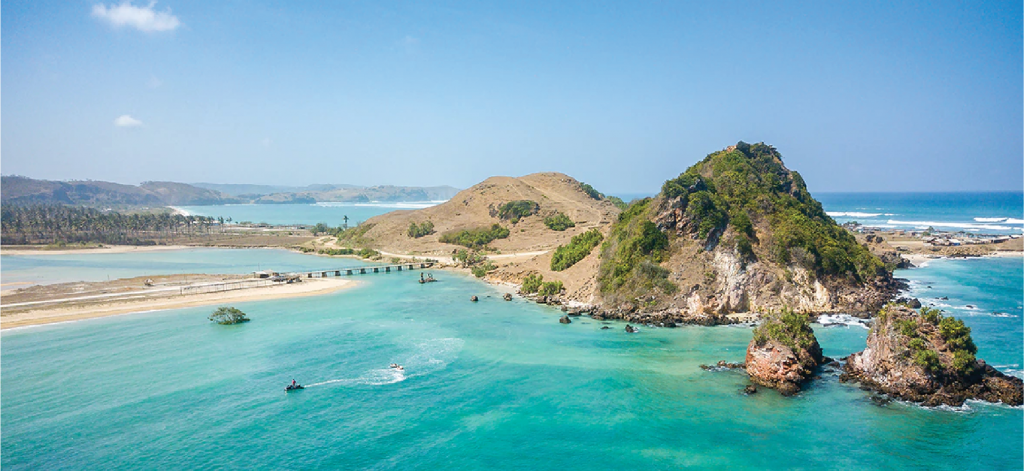 Seger Hill and Seger Beach offer a serene and peaceful atmosphere. There are small green hills and a unique mushroom-shaped rock formation known as Batu Tengkong. This beautiful green hill provides a refreshing ambiance and stunning views that soothe the eyes.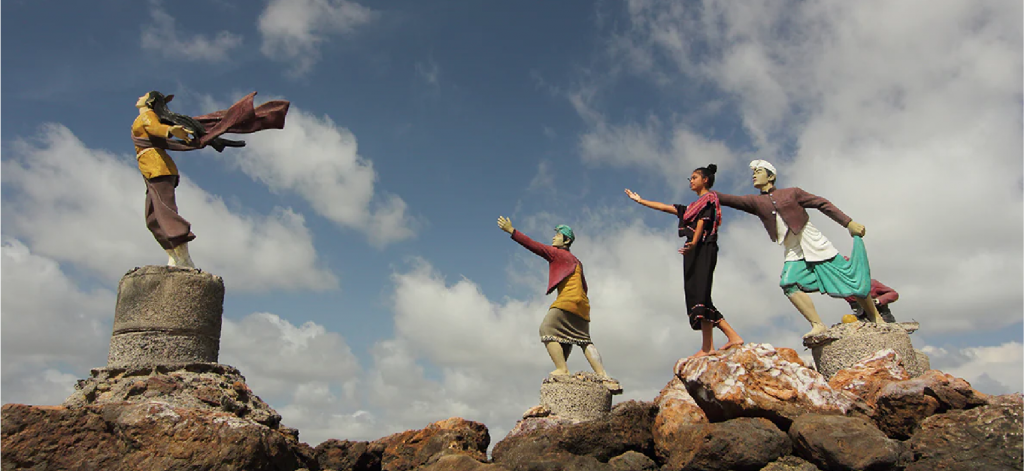 In addition, there is also the Putri Mandalika monument, depicting a beautiful princess who is about to jump into the sea, followed by three princes. Seger Beach is also commonly used as the venue for the Bau Nyale Festival, a regular festival celebrated by the local community of Lombok Island every year.
This festival is based on a legend. Nyale itself is the name of a type of sea worm that usually lives at the bottom of the sea or in coral crevices. According to local folklore, Nyale is believed to be the manifestation of Putri Mandalika.
3. Kuta Mandalika Beach
You may have heard of the famous Kuta Beach in Bali. Well, it turns out that Mandalika in Lombok also has a beach called Kuta. It is called Kuta Beach because it is located in the village of Kuta, Pujut, Central Lombok. This beach is also one of the enchanting beaches known for its beauty and exoticism. Currently, local residents refer to it as Kuta Beach Mandalika to differentiate it from Kuta Beach in Bali.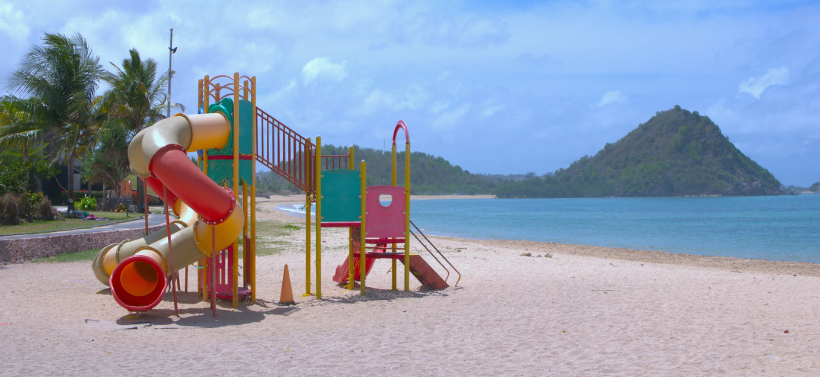 One interesting feature of this beach is its white sand, resembling pepper grains. Moreover, you can also bring children and family along as there is a dedicated playground for kids! Additionally, the beach is conveniently close, only a 10-minute drive from the Mandalika Circuit.
4. Tanjung Aan Beach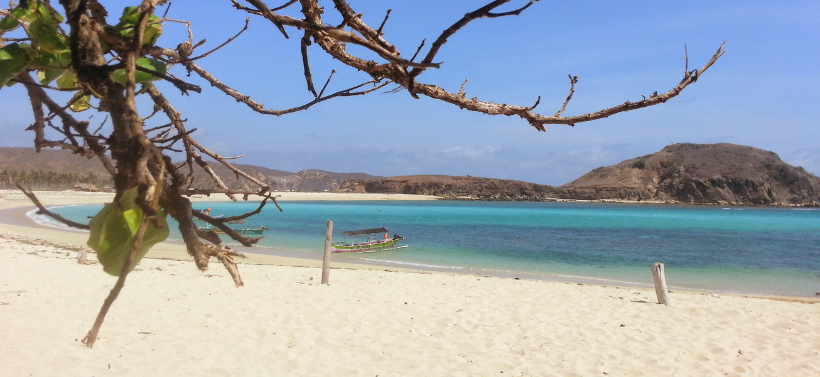 Tanjung Aan Beach, also known as Pantai Aan, is a beach that boasts incredible natural beauty. The waves at this beach are not too big, and the water is quite shallow, allowing you to enjoy the beauty of the underwater world. The beach has a spacious area and is surrounded by charming green hills. It is also conveniently located near the Mandalika Circuit and close to Bukit Merese.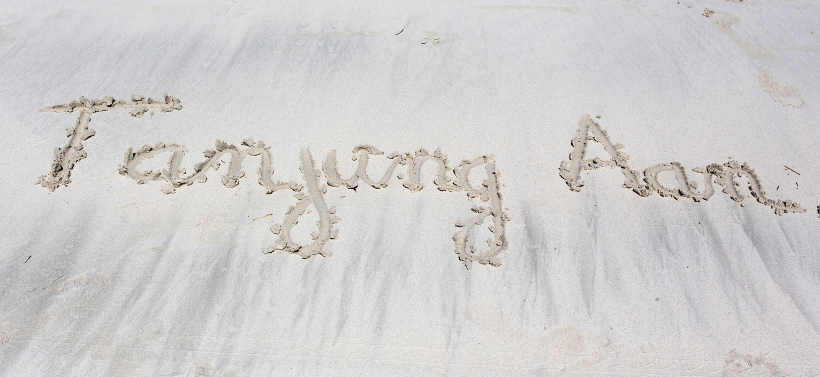 One of the attractions of Tanjung Aan Beach is its unique sand, which is white and composed of fine grains. It is said that the sand's shape is derived from long-dissolved coral fossils. In fact, the local community believes that the sand at Tanjung Aan Beach has health benefits. Walking barefoot on the beach sand is believed to help maintain good health and improve blood circulation.
5. Sade & Ende Traditional Village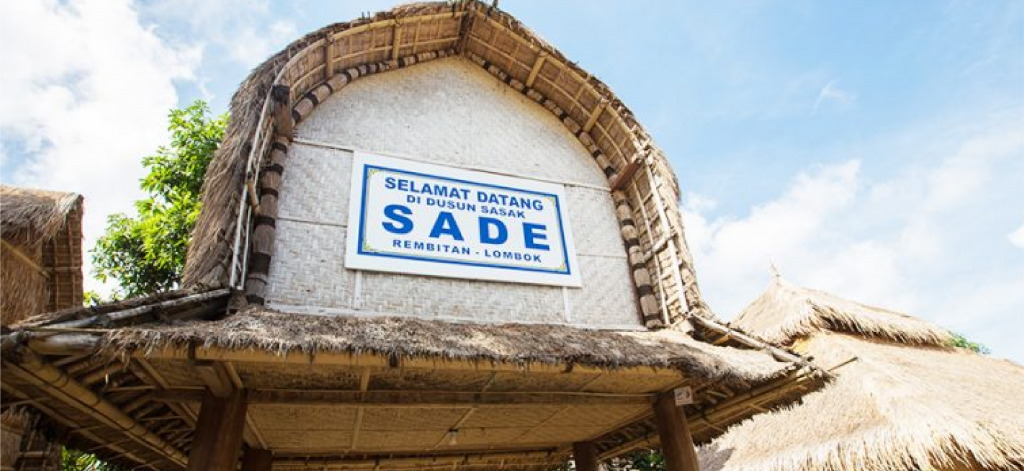 Mandalika, Lombok is home to unique cultural and heritage treasures. For those who wish to get closer to the culture of Lombok, you can visit the Sade Traditional Village in the Rembitan area and the Ende Cultural Village in Sengkol Village. In these two cultural villages, you can witness the cultural songs and traditions of the Sasak people. You can see traditional houses with unique shapes and materials, as well as Sasak dances.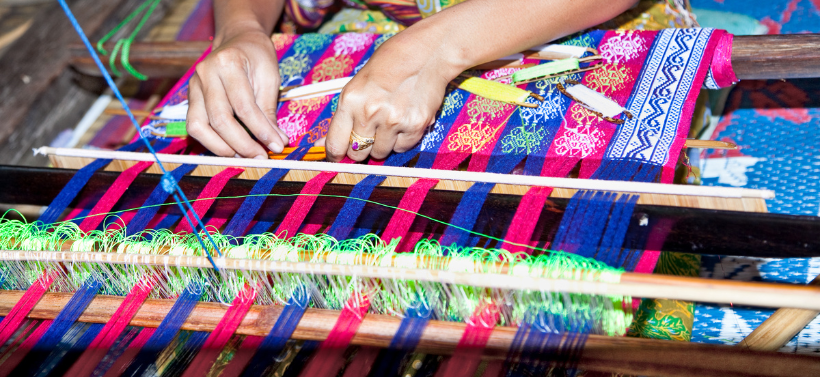 Furthermore, you can observe the authentic weaving process of the Sasak people. You can even learn how to make traditional woven fabrics and purchase them. These villages offer a traditional experience that is rarely seen in urban areas. The Sade Traditional Village is located very close to Kuta Mandalika Beach. Therefore, you can visit this cultural village before or after visiting Kuta Mandalika Beach.
Discover The Beauty of Mandalika with OTAQU
Well, those are the recommended tourist destinations in Mandalika and its surroundings that you must visit when vacationing in Mandalika. Are you ready for a vacation to Mandalika or to watch your favorite racers compete at the Mandalika Circuit? Don't forget to check out www.otaqu.id for booking flight tickets, hotels, and tour packages to watch the World Superbike 2023 live. You can find the details here. You can also check out various exciting tour packages available in Lombok. Let's go on a vacation to Mandalika with OTAQU!
---
Wisata Mandalika [ID] – Buat kamu yang punya rencana untuk nonton pembalap favoritmu berlaga di ajang balap internasional World Superbike 2023 di Mandalika, kamu wajib banget untuk mengunjungi tempat wisata yang ada di sekitar sirkuit. Nggak usah bingung, kali ini Otaqu bakalan kasih kamu rekomendasi destinasi yang super keren di salah satu surga tropis di Indonesia ini.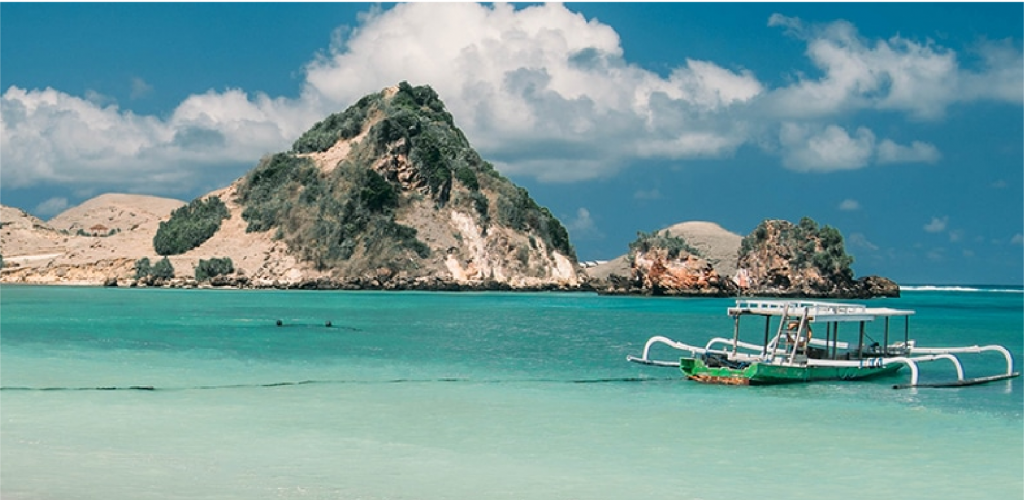 Sebagai salah satu Destinasi Super Prioritas, Mandalika memiliki tempat wisata yang pastinya akan memanjakan matamu. Mandalika punya banyak spot menarik dan instagenic yang bikin momen liburanmu makin berkesan.
Destinasi Wisata Wajib di Sekitar Mandalika
World Superbike 2023 (WSBK) kembali di gelar pada tanggal 3-5 Maret 2023 di Sirkuit Mandalika, Lombok Tengah, Nusa Tenggara Barat. Ajang balapan ini menjadi salah satu pembuka WSBK musim 2023, di mana sebelumnya Mandalika selalu di gunakan untuk ajang penutup.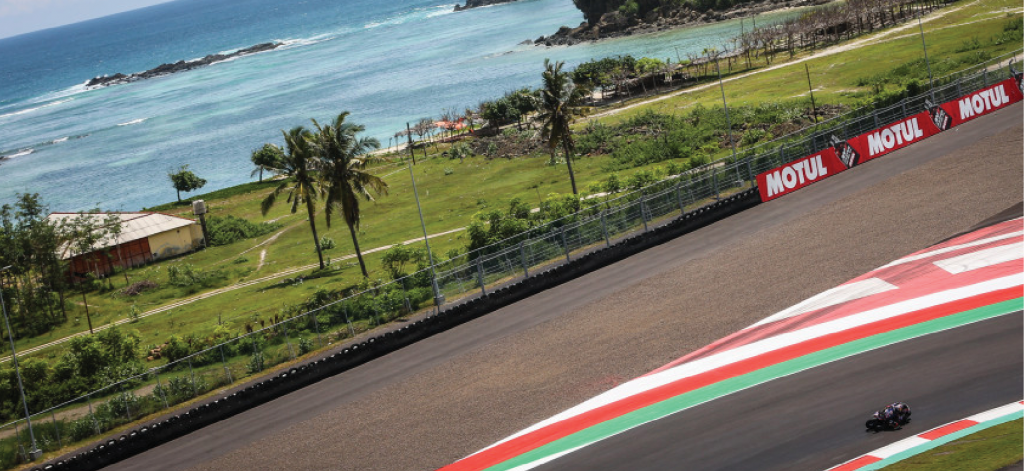 Selain terkenal dengan sirkuitnya, ternyata Mandalika menyimpan segudang keindahan yang akan membuat betah berlibur di ujung selatan Lombok ini. Nah, berikut ini destinasi wisata keren dan wajib banget kamu kunjungi selain nonton WSBK.
1. Bukit Merese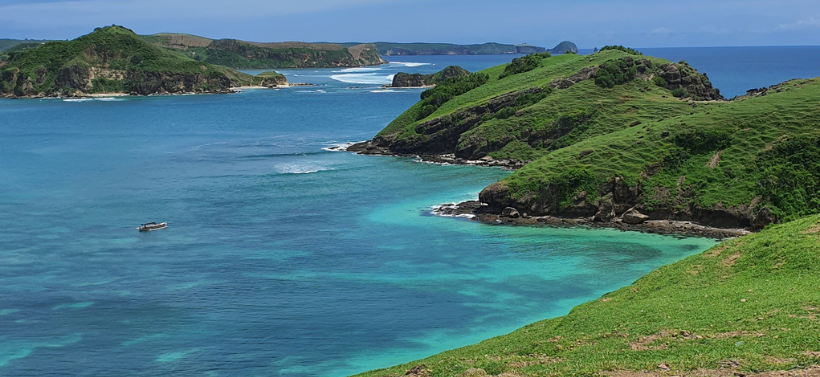 Bukit yang satu ini wajib banget untuk kamu kunjungi dan merupakan salah satu spot favorit di Mandalika untuk menyaksikan pemandangan matahari terbit dan terbenam. Kamu bisa jalan-jalan santai mengitari hamparan rumput hijau yang luas sambil menikmati indahnya pemandangan laut biru.
Jarak dari sirkuit menuju bukit ini hanya 15 menit. Bukitnya yang tidak terlalu tinggi ini membuat kamu bisa naik ke atasnya dengan mudah. Kamu bisa duduk di rerumputan hijau sambil menikmati angin dan suara laut yang menenangkan sambil menunggu matahari terbenam.
2. Bukit & Pantai Seger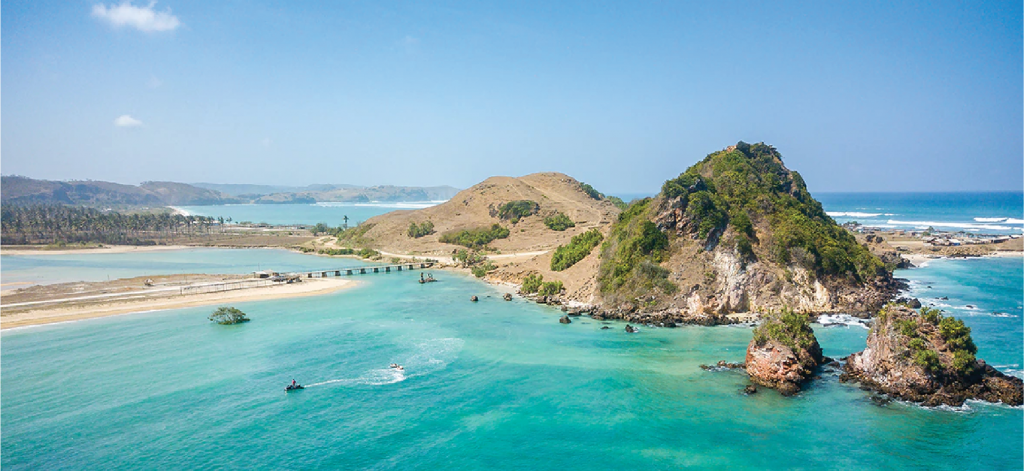 Bukit Seger dan Pantai Seger ini menawarkan suasana yang asri dan damai. Terdapat bukit-bukit hijau kecil dan sebuah batuan karang unik berbentuk jamur yang di kenal dengan sebutan Batu Tengkong. Bukit hijau nan indah ini memiliki suasana dan pemandangan yang bikin mata jadi seger.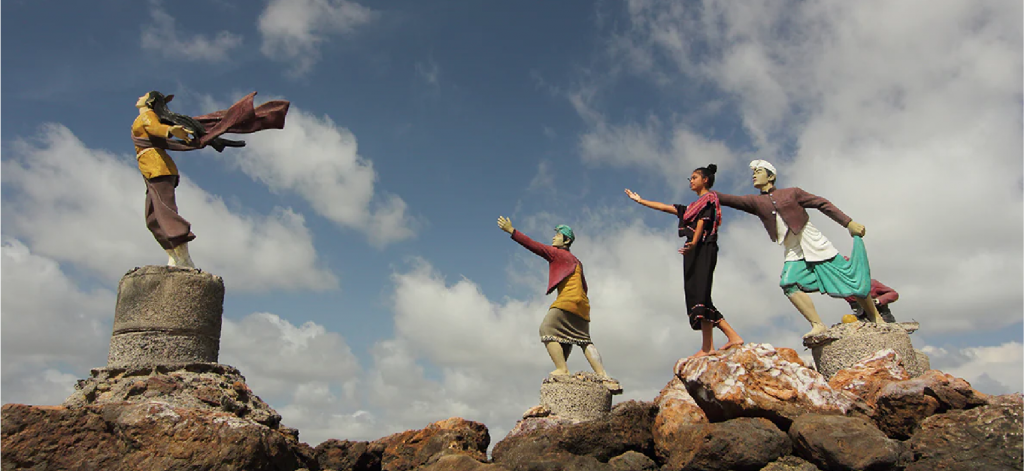 Selain itu, ada juga monumen Putri Mandalika yang menggambarkan seorang putri cantik yang hendak terjun ke laut dan di ikuti oleh tiga pangeran. Pantai Seger juga biasanya digunakan sebagai tempat perayaan Festival Bau Nyale, yaitu festival rutin masyarakat Pulau Lombok yang diadakan setiap tahun.
Festival ini sendiri berdasarkan pada sebuah legenda. Nyale sendiri berasal dari nama sejenis cacing laut yang biasa hidup di dasar laut atau lubang-lubang batu karang. Menurut cerita masyarakat setempat, Nyale adalah jelmaan dari Putri Mandalika.
3. Pantai Kuta Mandalika
Mungkin kamu sudah sering mendengar nama Pantai Kuta di Bali. Ternyata, di Mandalika – Lombok juga memiliki pantai bernama Kuta, lho. Di sebut sebagai Pantai Kuta karena lokasinya berada di Desa Kuta, Pujut, Lombok Tengah. Pantai ini juga menjadi salah satu pantai yang mempesona karena keindahan dan keeksotisannya. Saat ini warga sekitar menyebutnya Pantai Kuta Mandalika agar tidak sama dengan Pantai Kuta di Bali.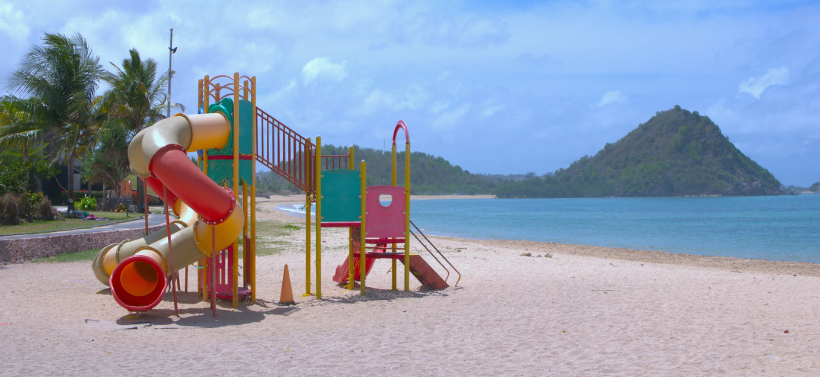 Salah satu hal menarik dari pantai ini adalah pasir yang berwarna putih bak merica. Selain itu, kamu juga bisa mengajak anak-anak dan keluarga karena ada tempat bermain khusus untuk anak-anak, lho! Selain itu, pantai ini juga jaraknya sangat dekat hanya 10 menit dari Sirkuit Mandalika.
4. Pantai Tanjung Aan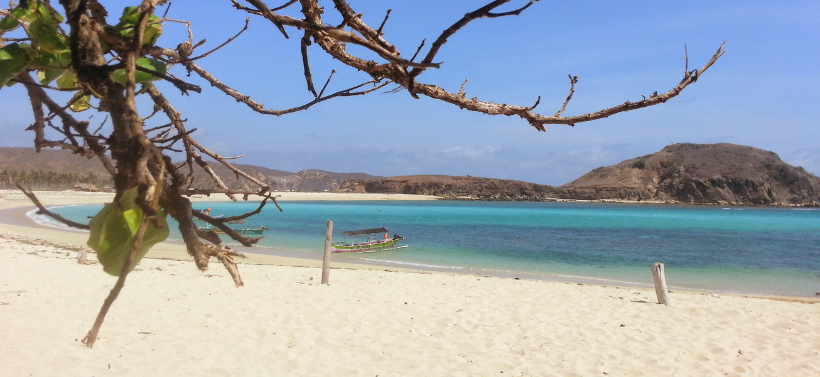 Pantai Tanjung Aan atau Pantai Aan merupakan pantai yang memiliki keindahan alam yang luar biasa, Ombak di pantai ini tidak terlalu besar dan kedalaman lautnya cukup dangkal sehingga kamu bisa menikmati keindahan bawah lautnya. Tempat ini memiliki area yang cukup luas dan terdapat bukit hijau yang menawan. Pantai ini letaknya juga cukup dekat dengan Sirkuit Mandalika dan dekat dengan Bukit Merese.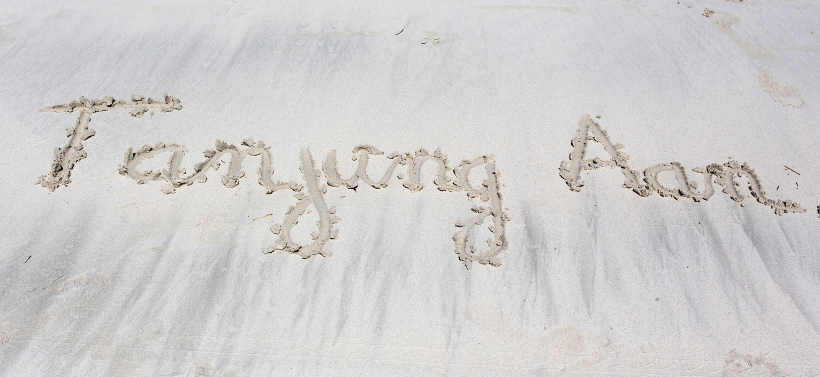 Salah satu daya tarik dari Pantai Tanjung Aan adalah pasir pantainya yang unik, yaitu putih dan berbentuk seperti butiran halus. Konon katanya bentuk pasir ini berasal dari fosil-fosil karang yang telah lama hancur. Bahkan, masyarakat pun meyakini bahwa pasir di Pantai Tanjung Aan berkhasiat untuk kesehatan. Jika kamu berjalan kaki di pasir pantai tanpa menggunakan alas kaki dapat membantu dalam menjaga kesehatan serta melancarkan peredaran darah.
5. Desa Wisata Sade dan Ende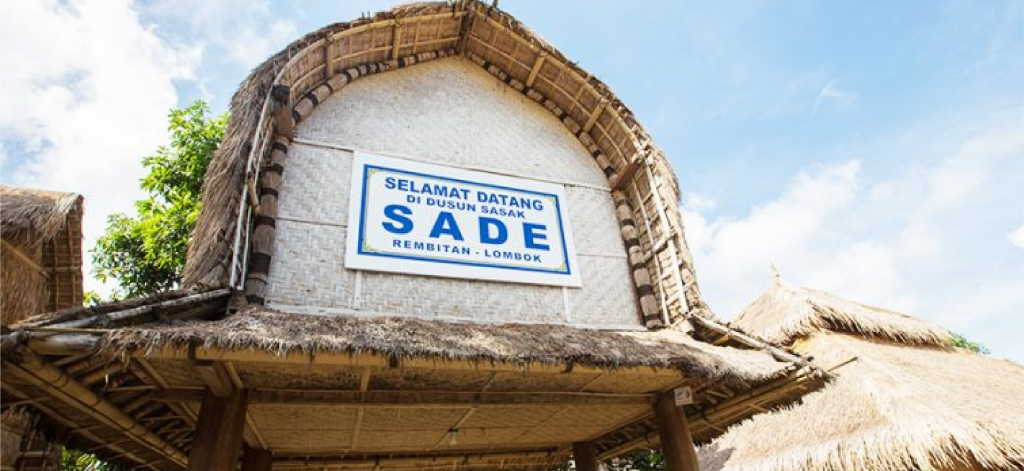 Mandalika, Lombok memiliki kekayaan warisan dan budaya yang unik. Bagi kamu yang ingin mengenal budaya Lombok lebih dekat, kamu bisa berkunjung ke Desa Wisata Sade di daerah Rembitan dan Desa Wisata Ende di Desa Sengkol. Di kedua desa wisata ini, kamu bisa melihat lagusng budaya dan tradisi Suku Sasak. Kamu bisa melihat rumah tradisional dengan bentuk dan bahan yang unik serta tarian Suku Sasak.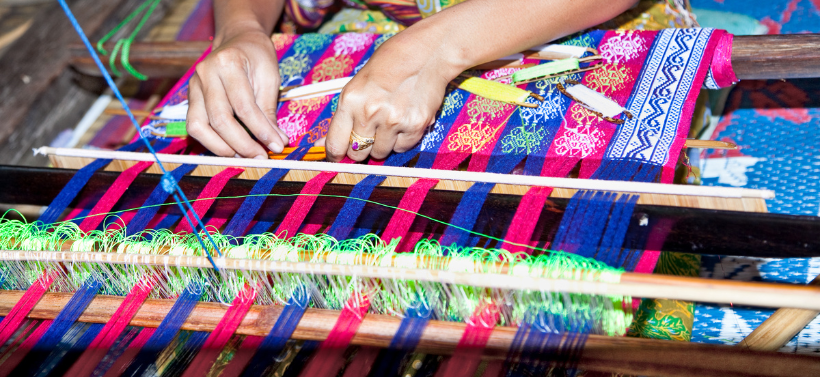 Selain itu, kamu juga bisa melihat langsung pembuatan tenun asli Suku Sasak. Bahkan, kamu juga bisa belajar untuk membuatnya serta membeli kain tenun tradisional ini. Desa ini menawarkan pengalaman tradisional yang tentunya jarang sekali kamu lihat di kota. Desa Wisata Sade lokasinya sangat dekat dengan Pantai Kuta Mandalika. Jadi, kamu bisa mengunjungi desa wisata ini sebelum atau sesudah dari Pantai Kuta Mandalika.
Liburan ke Mandalika Bareng OTAQU
Nah, itu dia rekomendasi tempat wisata di Mandalika dan sekitarnya yang wajib banget kamu kunjungi saat berlibur ke Mandalika. Sudah siap buat liburan ke Mandalika atau nonton langsung pembalap favoritmu berlaga di Sirkuit Mandalika? Jangan lupa ya untuk cek www.otaqu.id untuk booking tiket pesawat, hotel, dan ada paket tour untuk nonton langsung World Superbike 2023, lho. Kamu bisa cek detailnya di sini, ya. Kamu juga bisa cek berbagai paket tour menarik yang ada di Lombok. Yuk, liburan ke Mandalika bareng Otaqu!